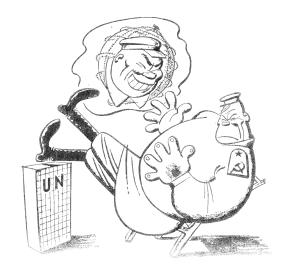 Nowadays the Kremlin's daydreaming is not entirely undisturbed. Nightmares do occur. the image of a happy Communist world is distorted by slanted eyes looking back at the daydreamer.
---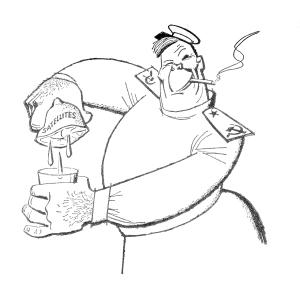 And behind the iron Curtain, the satellites grew in their understanding that lemonade is very healthy, but not for the lemon.
---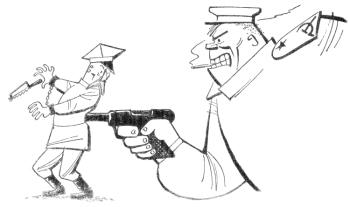 After Khrushchev's revelation about his former boss, some ignorant Poles took him at his word and thought all the wrongs committed by the late Stalin would be corrected.
The Soviets were quick to straighten out such reactionary thinking.
---
On to Page Twenty Seven!!