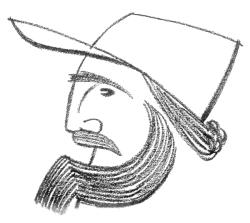 1959
In Cuba a revolution changed rulers and since then infidelity is not at all rewarding. Fidel Castro insists the shape of one's beard is one's own business.
---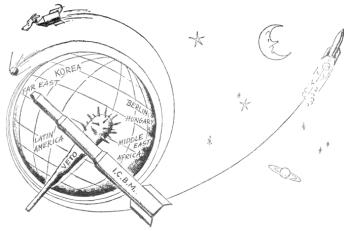 After the first Sputnik came a bigger one, giving man's best friend a free ride into space. This added prestige to Soviet diplomavy, which orbits relentlessly around the world.
---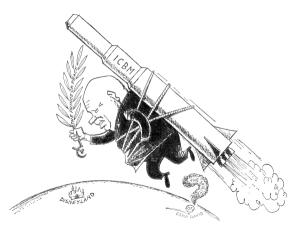 1959
When Lunik hit the moon, Khrushchev hit the U.S. From Washington D.C. to Disneyland, the Soviet leader delivered his message of, "Let there be peace and brotherhood - or else!"
---
On to Page Thirty Two!!